Nine years ago I started writing The Wardens Series, a dark fantasy/action episodic. This later expanded into The Wardens Universe (TWU), which includes two seasons from the series, and other stories taking place in the universe.
Most of you reading may have never heard of my series. When I'd self-published Season 1 and Season 2 in 2013 and 2014 respectively, it was popular with Caribbean people. I was living in Barbados at the time and most of my push centered there.
---
The Wardens Series S01E01 – Skins excerpt: Zach aimed his gun at her, hating the way her greyish skin swung and hung as she skittered back and forth like a cornered roach.
---
Despite it being relatively unknown, it's not a series to be ignored, especially if you enjoy lore and the supernatural.
I took from my native lore as well as others, created original creatures, revamped old favourites, and merged the everyday with a shocking supernatural world.
I love every character created for the series, my stars Erin and Zach (wardens), their handler Damian, the vampire Jacob, and each vodun priestess out for blood. There are so many others making appearances throughout the series, that to name them all would be a standalone post.
---
The Wardens Series S01E02: Howl excerpt: "That's why so many wardens are on this one. There's a new strain out there and it's not just affecting females, we've got males living through the change now too."
---
Now there are new characters making their mark in The Wardens Universe. In Praesidium's Orphans, Luca and his team are in their last year of wardens' training, where tests are deadly and surviving means you've passed. In Winter's Wolves, a short story set in 1917, Ivan's making decisions that could decide who wins a major WW1 battle.
---
Winter's Wolves excerpt: Claw marks traced snow covered ground for miles. Hundreds of Artic werewolves followed lycan tracks, their masters leading them to war. Others joined from the forest, and nature fell silent watching the odd procession.
---
It's a new generation of stories from a universe I've loved for nearly a decade. It's a new generation with different mediums thrown in for good measure.
For example, The Wardens Series S03 will stray from the medium of the last two seasons, and there's a 2017 pilot of the series that combines scenes from both available seasons.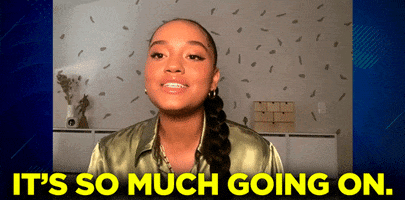 Merging mediums, or testing different mediums for the same story, is something I've always been interested in. It's a fun way to see which works best with a story, or if it's just one of those where the medium doesn't matter – it just works.
---
Praesodium's Orphans excerpt: It looked at Luca, raised its oblong head and sniffed the air. With deliberate slowness, the wendigo lowered its head and stared at him with pus-filled eyes.
---
If you've never heard of The Wardens Universe, or the stories in it, this is your introduction. Keep reading for a new generation of stories :).
---
The next Pages Unforgotten post is on May 27. Until then, try: Why I Lurk in Lore | The Writer Tip That'll Keep You Going When You Really Don't Want To
---
This is my fourth year as an Ink & Insights' judge and throughout its duration, I'll share a connected post once a month. Learn more about the Ink and Insights' writing competition here.
---
Multi-genre reads available on my Fiction page :). Other reads on my Nonfiction page.
For more info, questions, or comments, share below or contact me :).