I finished my first book in five years, on February 11, 2020.
I cried, drank wine, hugged my boyfriend (a lot), and tried to contain the absolute joy flooding me.
That didn't work.
This writing achievement means more than some others have and I'll tell you why. It comes after a years-long bout of forgetting my dreams. Locked in the stench of bad relationships, career upheaval, and familial breakdown. Sounds like I should have been writing more then huh? I did have lots of material.
But it was as though I couldn't. Every time I'd sit to write fiction, a mental forcefield would engage and I'd be like Scott on Teen Wolf trying to push through Mountain Ash.
I fell into this comfortable mental fog. Crushing my dreams under the massive boot of what others said I should be doing. How I should write, how I shouldn't. How I should submit, how I shouldn't. How I should do everything their way multiplied by a hundred.
Don't worry, I'm not here blaming anyone else. I had a huge hand in thwarting progress with procrastination and pure laziness. I gave in to the fear of trying again, fear of what would happen next, fear of getting to the brink and not succeeding, and fear of actually succeeding.
That's why this book means so much. It's my "little miracle" coming to me as mental fog and mess are in the rearview. Even though I had other ideas queued up, this one demanded attention. It even came with a built-in challenge – it's the first MG novel I've written.
*MG = Middle Grade: Readers 8 – 12 years old.*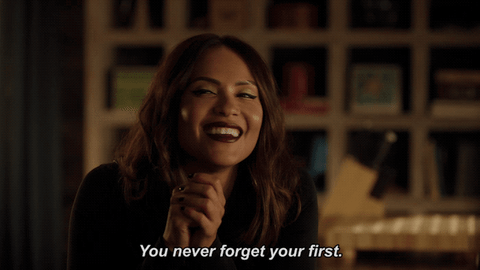 Jeremy Gill Is Not the Chosen One, is a science fiction/fantasy/Carib speculative MG with a male MC. Its setting is an alternate universe, quasi-Caribbean, diverse and multi-cultural. It leans to being a story that can easily transition to YA (young adult), as I see 9 – 14-year-olds reading.
For the most part the story flowed. When it didn't, I took time on other projects. I didn't want to stop writing again, even if I did just a few sentences at a time. Doing that helped keep the writing doors open, so my subconscious could start to catch up to what I wanted drilled into it – I am writing no matter what . . . end.
Now the story's out on submission. I started on March 9, 2020 and I'm going very slowly and steadily.
(Update: I stopped subbing in April, restarted in Dec, and paused in Jan 2021..)
I'm doing my research and even more research, and only submitting to agents I truly would want to work with.
Even typing that blows my mind a bit, and I've a smile on my lips right now. Just a year ago writing felt like a task, a friend I'd forgotten to call for months and found every excuse not to. Now the ideas are overflowing again, creativity's seeping from my pores, and I smell damn good I'm writing!
---
For more info, comments, or questions, share below or contact me :).